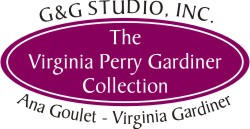 ---
Virginia Gardiner was born and raised in rural Rhode Island. She maintains a studio in her home and is the mother of two grown sons - Christopher and Matthew.

As a child, Virginia had a special love of animals, which led her to express herself by sculpting them. In high school she won a national sculpture award. After graduation, she attended the University of Hartford - Hartford Art School, majoring in sculpting.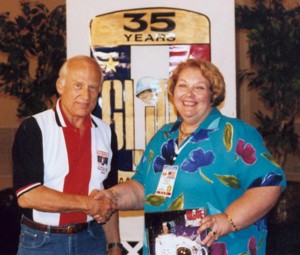 Virginia then pursued a career as a commercial sculptor, working as the main sculptor for Hasbro Toys. She was a member of the original GI JOE creative team and was the sculptor for the GI Nurse and the Foreign Soldiers. She then went on to work under the Vice President of Hasbro's Premium Division and sculpted for such clients as Disney, Nestles, Pillsbury, Kellogg's and others.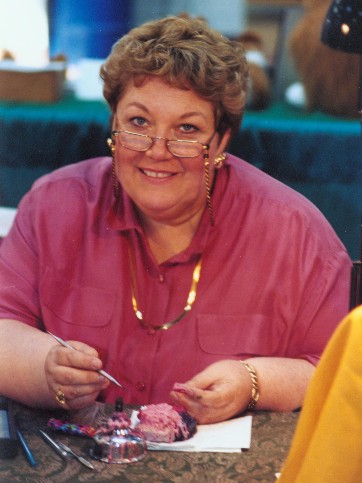 Virginia left the commercial art world to return to her first love - sculpting animals. She presented a line of bronzes and pewters to the dog fancy, beginning with the Great Dane in 1976. A turning point in Virginia's career came when she met Ana Goulet who became her business partner in 1980. This partnership allowed Virginia to focus on her art, adding the line of custom jewelry in 14kt and 18kt gold.
Virginia's artwork is recognized for its anatomical accuracy, expression of character and aesthetic appeal. Her creations have earned her many jewelry awards. Her custom, one-of-a-kind creations, are sought by discriminating clientele throughout the world. Virginia's art works reside in prestigious private collections as far away as Thailand, Japan, Australia, Europe, South America, Africa, most of the provinces of Canada and all of the fifty states.

---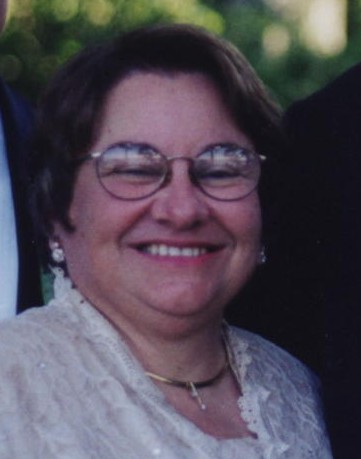 Ana Goulet was born in Havana, Cuba and she came to America in 1959 after the Cuban Revolution. Ana grew up with a love of music and was an accomplished pianist as a child performing publicly in her native province. She attended Immaculata Academy and graduated from the University of Miami.
Ana is married to Julien Goulet Jr., a retired oceanographer, and has 2 grown sons - Julien and Paul. Ana has taught enrichment courses in Spanish to elementary students, and English as a second language to immigrants from Central America. She has translated for the National Marine Fisheries Service, including foreign correspondence, a fish cook book, and other materials.
With her husband, she has lived in Coral Gables, FL., Washington D.C., and North Kingstown, R.I. In Rhode Island, she met Virginia, through their sons, and became her business partner in 1980. Ana dedicated herself to the development and growth of the Ana Goulet - Virginia Gardiner Studio of which she is the President.
---
Contact Us:
Phone & Fax: 401-294-2628
Email Us: info@vpgardinergoulet.com
Ana Goulet - Virginia Gardiner Studio
PO Box 658, North Kingstown, RI 02852