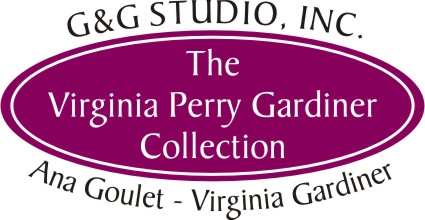 Welcome to our web site.
September 11, 2012 Update:
Virginia Perry Gardiner passed away peacefully at home on September 10, 1012.

Visit her on the Cranston-Murphy Funeral Home at Virginia Gardiner
---
Breeds:
A listing of all the breeds available in the Virginia Perry Gardiner Collection.

About Ana & Virginia:
Learn a little bit more about Ana & Virginia.

Pewters:
The complete line of sculpted pewters available in the collection.
---
Contact Us:
Phone & Fax: 401-294-2628
E-mail us: info@vpgardinergoulet.com

Ana Goulet - Virginia Gardiner Studio
Ana Goulet - President
Virginia Gardiner - Sculptor
PO Box 658
North Kingstown, RI 02852